Assessments in module order
This page collects together all of the "assessments" associated with individual modules.
In this site, assessments represent the results of performing assessment activities, not the assessments themselves.
Publishing assessment results enable students to see how well they did compared to others. It also allows the instructor to provide feedback about the assessment activity.
Be Social - Results
Here is a sweet wordcloud representing our feelings about Laulima.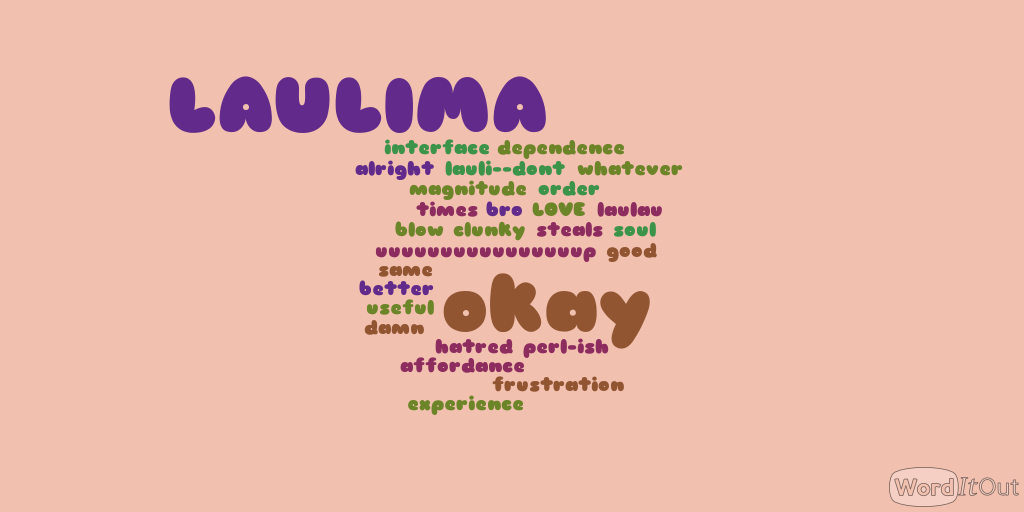 Commit - Results
One of the outcomes for this module was for students to report on their expectations for the class. Here is a sampling of ideas and possible goals mentioned in the first class meeting:
android python app
simulations on the entire universe's cats
robot hawk
working, useable code
windows software
useful scripts for my job
an android app or plugins for blender games
death star
a program to pull relevant information from a website
abstract algebra made easy
a program
observatory archive through python
something that makes astro monkey work not so monkey work-like
death+star+python
At least two or three of these things will happen :)